Recreation Management Software
CommunityPass is a cloud-based recreation management software that helps organizations streamline operations, maximize revenue, and build community. The platform centralizes your community's programs in one online site where people can browse, register, pay and more.
CommunityPass: Industry-Leading Recreation Management Software
CommunityPass is an industry leader in recreation management software, empowering community organizers with a user-friendly platform. Access online registration features, program catalogs, integrated payment processing, and other management tools to oversee operations intuitively and engagingly.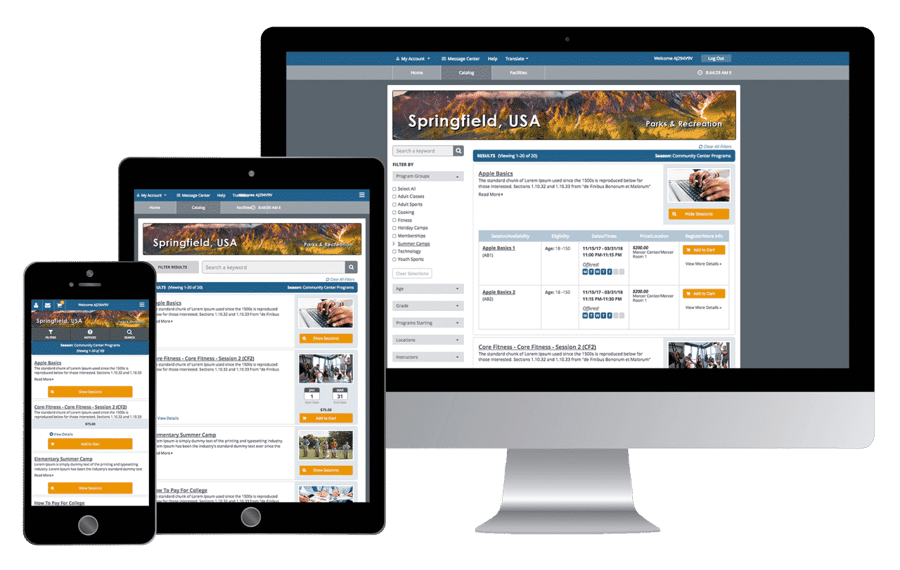 Recreation Management Software, Built For Recreation Professionals.
CommunityPass was created in 2002 by people just like you to help a volunteer-driven organization manage the influx of registration forms they were receiving.
When hiring new employees became too costly, they partnered with Capturepoint to create a software solution, CommunityPass. They used CommunityPass to centralize their town's programs and activities with a single online member database.
Now, CommunityPass is used by thousands of leaders in organizations across the world for sports leagues, summer camps, schools and more to provide experiences and create memories for their communities.
See What's Possible for Your Program
Let's talk today to assess your organization's needs and pain points and see how CommunityPass's features for recreation can make your life easier.