Online Registration And Payment
Software For Schools
Pre K
CommunityPass school registration software is a comprehensive, cloud-based system that allows you to manage all fee-based registrations in your public, private, or charter school Pre K-12 system. Plus, you can integrate it with your Student Information System to streamline internal operations and automate student engagements.
CommunityPass is a convenient way for students and parents to register for programs and extracurriculars. Within the same system, they can also easily pay for laptop and student athletic fees, as well as for class trips. CommunityPass is a time-saving management tool for users and administrators and with it you'll see lower operational costs and a decrease in time-consuming tasks!
Explore Pre-K Solutions
Before and After Care
CommunityPass knows that before & after care program leaders are busy. With dedicated features for Before & After Care, CommunityPass can streamline many of your tasks, including how you bill families, send payment reminders, and charge late payment or pickup fees.
Never feel disorganized and offer families peace of mind with the ability to manage attendance digitally and sign students in and out electronically. CommunityPass lets you use a tablet right at the curb as students come and go. You'll always know who is in the facility since the system updates in real time.
Explore Before and After Care Solutions
Community Schools
Use CommunityPass for your community and adult education programs to take some weight off of your instructors' workload, as well as increase convenience for students.
With CommunityPass, users can easily browse your online catalog, sign up for classes, and make payments. It also provides a comprehensive view of which classes are already full and can waitlist users and release them when the class becomes available.
Explore Community School Solutions
Parent Teacher Organizations
With CommunityPass, parent teacher organizations can better collect dues and contributions, run enrichment programs, and manage your organization's finances — all online! If you're involved in a parent teacher organization, you already know how much an online tool like this can ease your busy life.
CommunityPass is simple to use and it's easy to train incoming volunteers from year to year. Using our system, individuals can easily pay online, whether it's to input their dues or make a donation.Plus, parents can sign up and pay from anywhere. Our simple "Pay-As-You-Go" model allows you to get started without making a large financial investment in new software!
Explore Parent Teacher Solutions
Managing Registrations And Fee Collection For In-Person & Virtual School
Whether your classes and programs are in-person or virtual, CommunityPass has the tools to support your registration and fee collection needs.
Digital Attendance
Tracking student attendance has never been easier than with CommunityPass' digital platform. With it, you can:
Facilitate parent check-in/check-out within a centralized platform

Authorize pick-ups with quick access to signatures & photos

Utilize a digital instructor attendance tracking tool

Have quick access to emergency contact information

Maximize staff during labor shortages by using historical data to predict when staff will be needed or can be sent home.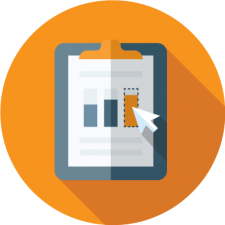 Student Information System Integration
CommunityPass offers integrations with your existing Student Information System. This way you can:
Automate student uploads into CommunityPass

Annually update your new student database

Create welcome letters via a formatted PDF or email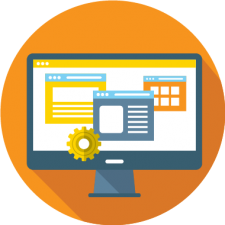 Instructor Site
Providing instructors with their own site not only helps them manage their students more efficiently but also provides a centralized online portal for students. With CommunityPass, instructors can:
Manage attendance & rosters

Access a mobile-friendly instructor dashboard

Message students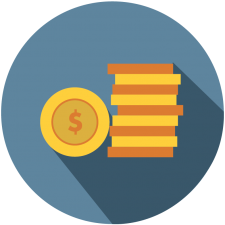 Fee Management
It's no secret that schools can often come with fees. Whether it's for class trips, laptop insurance, athletics, or other student activity fees, it only makes sense to have a tool that can easily and safely facilitate payments. CommunityPass can:
Process credit cards & e-checks through its integrated payment processing solution

Access cards on file for quick online payments
Membership Dues
Whether for a school club or your parent teacher organization, your school might require member dues. Don't worry, CommunityPass has a tool that can:
Process credit cards & e-check for online due payments

Allow parents to signup and pay dues from anywhere

Send email reminders to increase awareness and minimize uncollected fees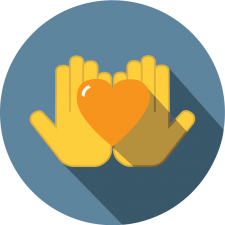 Fundraising & Donations
Fundraising is a key part of school life, especially to fund necessary programs, buy school supplies, and provide students with exciting opportunities. CommunityPass helps with its:
Donation prompts during program and event registrations

Standalone web pages for fundraising event registration

Anonymous donor options

Access to tax write-off documentation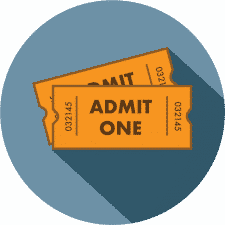 Tickets And Merchandise Sales
Your school likely often hosts events and sells merchandise as a way to engage your community and raise money for programs and supplies. Dedicated school software like CommunityPass can:
Facilitate barcode scanning for general admission

Provide attendees with a customizable printed or mobile ticket

Host an online page for merchandise purchases online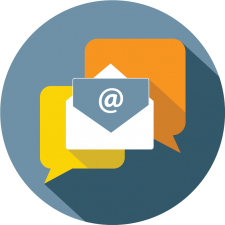 Marketing + Communication
It's important that your school is able to quickly post announcements and send the pertinent information to parents— after all, you never know when an unprecedented event might affect operations. With CommunityPass, you can:
Have access to unlimited outbound email & text

Create email lists and filters for more targeted communications

Allow parents to opt-in/out of communications

Post through a message center on your CommunityPass website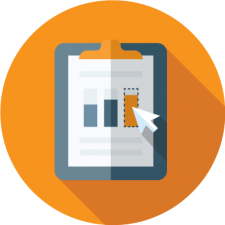 Comprehensive Reporting
Reporting tools help you glean insights to improve internal processes and better engage your school community. CommunityPass' school registration software gives you:
Access to 300+ pre-built reports

Statistics on attendance, finances, and your roster

Report building & designing tools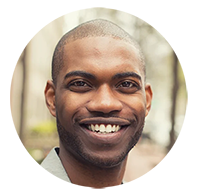 COMMUNITYPASS STREAMLINED OUR PROCESSES AND ADDED A WHOLE NEW LEVEL OF CONVENIENCE.
- NEPTUNE TOWNSHIP
CommunityPass: Industry-Leading School Registration Software
Managing school-based programs, whether it's for Pre-K-12, a community or adult learning school, or before and after care, is hard work. That's where CommunityPass' dedicated school registration software can help!

With our online registration and integrated payment features, easily navigable course catalog, communication tools, and more, you can better offer your community expanded opportunities and provide them with enriching experiences.