Parks and Recreation Software: 7+ Essential Features
| Written by
CommunityPass
|

Back

From pool memberships and summer camps to sports teams, after care programs, and community events, your organization has its hands full when it comes to managing recreation programming. While it's great to provide so many valuable offerings to your community, management can also quickly grow unwieldy and overwhelming for your team!
If you are looking for a comprehensive system to help you more efficiently manage your community's recreation operations, it's time to buy a new recreation software solution.
But, you don't want to invest in just any software solution. Rather, it's important to choose the right solution for your recreation organization's unique needs.
In this guide, we'll explore everything you need to know before investing in a new recreation management solution through the following points:
Before we discuss the most important features to look for, let's first begin with an overview of recreation management software.


What Is Recreation Management Software?
Recreation management software, also known as parks and recreation software or parks and recreation management software, is a tool that streamlines all of the operations management activities involved with operating such a facility, bringing all back-office tasks into one solution. There are three main reasons to use recreation management software:
To increase efficiency and save staff and volunteer time.
To raise more revenue by improving member satisfaction.
To elevate park, facility, and program operations overall.
This is done by uniting all management tasks in one comprehensive solution. This includes, but isn't limited to, activity registration, facility management, memberships and billing, and reporting.
However, not all parks and recreation management software is equal. When researching solutions for your parks department, it's important to carefully investigate the features included and the level of customer service offered to ensure the solution aligns with your organization's unique needs.
In the following sections, you'll explore some of the most universally important features to look for in a parks and recreation management solution. The goal of this piece is to assist your team in the buying process, giving you an idea of what to look for as you compare solutions.
7+ Essential Parks and Recreation Management Software Features
Activity Registration
What's This Recreation Software Feature?
Children get involved in so many activities. The registration forms for soccer, ballet, swim team, etc. start to pile up over time, and each form asks the same (or similar) questions!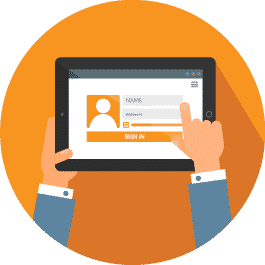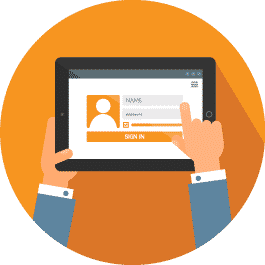 Activity registration is an important recreation software feature that makes it easy for people to register and pay online for sports, activities, classes, and more.
Look for recreation software with an integrated online program catalog. This will make it easy for people to browse, search, and register for activities. People can find all the details they need in the catalog including program descriptions, eligibility, instructors, sessions, time, dates, and costs. As an added bonus, the catalog will be accessible to your community online 24/7 and save on printing costs.
You should also look for software with activity registration features that allow you to create customized online forms for:
Emergency contact information

Medical information

Media releases

Permission slips

Waivers
During the account set-up process, include all the necessary registration information such as names, ages, grades, and contact information for all family members.
Choose software that has the ability to save your residents' family account information. This way, all registrations thereafter will automatically populate the same information, making the process even easier for residents. Easier registration processes mean more registrations, and more registrations can lead to more revenue!
Why Is Activity Registration An Important Feature For Recreation Management Software?
Online activity registration makes the process much faster and easier for people to register and pay for different programs within their community. Online payments can be made by credit/debit card or eCheck. Say goodbye to long registration lines!
Online activity registration is also a more convenient way to collect information for your organization. Instead of keeping physical paperwork for every participant, everything is accessible online. This makes it easier to manage documentation, collect payments, download attendance sheets, and even reach out to registrants via email and text.
Facility Management
What's This Recreation Software Feature?
Community centers, parks, fields, rooms, and gyms are often reserved and rented for events, classes, sports, birthday parties, family picnics, and maybe even the local high school dance. But how do you keep track of who has access to which facility and when?
Maybe you keep track using a calendar on your website or use a physical calendar in your office. There is a much easier way with recreation software that has facility management capabilities.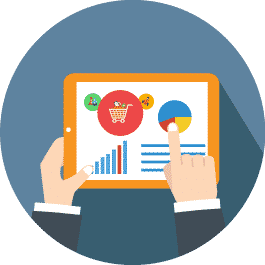 Facility management is one important recreation software feature that makes it easy to view available facilities, request and approve reservations, and avoid costly double bookings. A centralized master calendar feature informs people in the community about which facilities are available and when.
Online calendars are not only great for showing when facilities are in use, but they also can help spread the word about different events and programs as people browse.
Why Is Facility Management An Important Feature For Recreation Management Software?
Facility management tools make it easy for people to request facility reservations. For example, if someone wants to reserve a soccer field for a tournament, they can check the calendar to make sure the field is available and fill out an online request form within the same recreation software.
Look for recreation software that allows your organization to require administrative approval in order to reserve facilities. With this feature, your administrator can review, update, apply charges, or add requirements to a facility request prior to approving or declining it.
This software feature also helps to minimize the requests your organization denies because people can easily see the unavailable times on the calendar.
Integrated Payment Processing
What's This Recreation Software Feature?
Online payments are the norm and processing these payments has become a seamless part of the registration process. So why not integrate payment processing into your recreation software?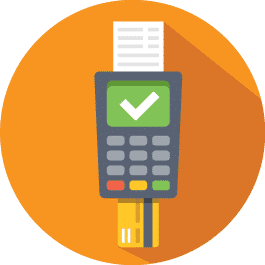 Look for payment processing that is directly embedded into recreation software so you have one complete, fully integrated, and secure solution. This solution should:
Enable people in your community to easily register and pay for purchases by credit card, debit card, or eCheck.

Make it more convenient for your organization to monitor and manage the funds collected for registrations and purchases.

Maintain PCI (payment card industry) compliance standards in order to keep data safe. This will ensure that credit card transactions are secure and legitimate and that fraud protection is in place.

Manage refund requests and chargebacks.

Allow members to keep a card on file to simplify future payments.

Be supported by the software provider's customer service team who should be responsible for answering any requests or questions you may have regarding payment processing on an ongoing basis.

Creating monthly reports and statements to understand the financial health of your program.
Remember to ask software providers any questions you have about PCI standards or general payment processing.
Why Is Integrated Payment Processing An Important Feature For Recreation Management Software?
Integrated payment processing facilitates convenient, secure online payments for individuals in your community and makes payment collection easier to manage for your organization.
Your organization can see the status of payments right from its software dashboard to access information like:
Who has paid

Payment method

Daily settlement reporting

Monthly statements
In addition, integrated payment processing should accommodate recurring payments by allowing people to store their card information. Keeping your card on file makes it that much easier to pay for more activities in the future or pay for a recurring membership. In order to prevent declined transactions, the software provider should also offer the option to automatically update credit cards on file if a card is lost, stolen, or expired.
Membership Management
What's This Recreation Software Feature?
Membership management enables your organization to sell memberships online or in-office for all types of centers, pools, tennis facilities, and more.
With this software feature, you can offer benefits such as barcoded photo membership cards and keyfobs. Staff will be able to scan members in and out of a facility, which makes attendance easy to track. When you're able to monitor which visitors are in a facility at any given time, you are better able to assure the safety of that facility.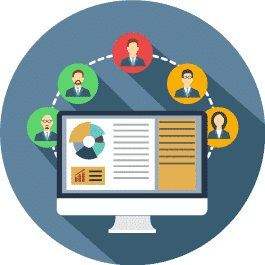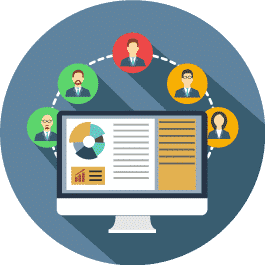 Be sure the membership management feature of your recreation software provides you with many different types of membership packages and options. These include:
Seasonal passes

Day passes

Guest passes

Free passes

Recurring memberships
When a resident's membership is close to its expiration, it is important for your recreation software to offer auto-renewal options and expiration reminders. Plus, with automated payments, members don't need to worry about remembering to make their payments.
Why Is Membership Management An Important Feature For Recreation Management Software?
Membership management features enable your organization to streamline all your membership operations and enhance engagement.
When your organization has access to membership management features, you can easily:
Create ID cards and key fobs

Scan members into a facility

Offer different pricing tiers for individuals, families, residents, and non-residents

Offer automatic bill pay

Send membership renewal reminders

Target email and text messages to specific groups of members
These features make it easier for you to keep your members engaged with community programming, as well as offer them convenient ways to stay involved.
Reporting
What's This Recreation Software Feature?
It can be a real hassle for organizations to keep track of all the data they collect and put it to good use. Comprehensive reporting is a key recreation software feature to help you stay informed with real-time, accurate data.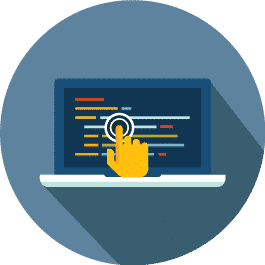 Data provides insights to help you make more confident decisions about future recreation planning. Reporting features enable your organization to access data such as:
Program registrants/rosters

Attendance

Financial data and statistics

Audit prep
Advanced recreation software should allow your organization to access a variety of pre-built reports, which can save time and simplify the reporting process for your team. You should also be able to customize reports to your organization's unique needs with an integrated report designer tool.
Lastly, you should be able to export reports to spreadsheets and integrate data with your organization's financial system to enable your CFO/finance department to easily access data for audit preparation.
Why Is Reporting An Important Feature For Recreation Management Software?
Reporting is an important feature because it enables you to see trends, issues, and available funds. Reporting provides you with actionable insights to make smarter decisions that will positively affect your organization and the community you serve.
For instance, if you see a dip in recreation involvement during the winter months, you may decide to add a winter-themed program to your catalog.
Scalable Options
What's This Recreation Software Feature?
Do you have a small community with limited recreation facilities and programs? Or maybe a larger organization with multiple recreation centers? Either way, your community has very specific needs.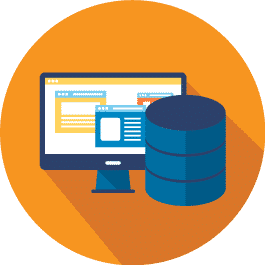 Some communities will need more features and applications from their recreation software, while others will only need the essentials. Recreation software with scalable options provides the flexibility to meet each organization's specific needs.
It also gives you the option to add new features down the road if your community expands or your organization's needs change. Make sure the recreation software providers you're considering take the time to learn about your organization and understand your unique needs so they can recommend the right solution for you.
Why Is Scalable Operations An Important Feature For Recreation Management Software?
Scalable options are important because each and every recreation organization has its own unique needs. There is no point in paying for features and technology that you are not using. However, you need to make sure you have all the features necessary to accomplish your goals.
If your organization's goals change in the future, you need to make sure that the recreation software provider you choose today has a complete suite of features to grow with you into the future.
Customer Support
What's This Recreation Software Feature?
Have you ever had a problem with technology and had a difficult time getting the help you needed? Make sure this doesn't happen when you're choosing your recreation software provider.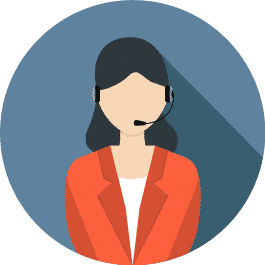 Your recreation software provider should become a trusted partner. Choose a provider that offers:
Free, unlimited technical support via phone and email

24/7 emergency support

Professional implementation and training

An online library with help and training resources

A reputation backed by outstanding customer service reviews
Make sure your recreation software provider is customer service-driven and specializes in building relationships with its customers.
Why Is Customer Support An Important Feature For Recreation Management Software?
Customer support is a feature that users hold close to their hearts. It is comforting to know that if you have any questions or need help with your software, someone will be there to provide you with personalized support.
You can feel confident your questions and requests will be addressed in a timely manner when your recreation software provider is a customer-driven company.
Targeted Marketing and Messaging
What's This Recreation Software Feature?
Whether you're sharing details about upcoming programming, news about park updates or closures, or new recreation facility guidelines, it's important that you can reliably communicate with your park members.
There are a variety of marketing and messaging automation solutions on the market — however, you can drastically streamline your operations by simply choosing a parks and recreation software solution that includes these features built-in. When researching parks and recreation software, look for a provider that offers: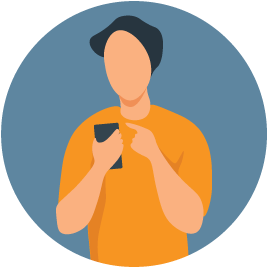 Unlimited email and text messaging
Full personalization and customization
Opt-in/opt-out that allows guests to adjust their communication preferences
Open tracking to understand the efficacy of your communications
List creation and filtering to send communications to segments of your audience
Attachments to send multimedia communications
Not only will these features empower your team to send communications to your members, but tools like open tracking and opt-in/opt-out will give you the ability to understand how your audience responds to your messaging. That way, you can continue improving your strategy going forward.
Why Is Targeted Marketing and Messaging An Important Feature For Recreation Management Software?
On a daily basis, your parks and recreation guests receive more email and text message communications than ever before. Personalized, targeted marketing and messaging empowers you to "cut through the noise" and share information that's truly relevant to your guests. This increases the likelihood that they will open and read your communications.
Plus, having these tools built directly into your parks and recreation software means your team members will be able to spend less time juggling multiple marketing solutions to communicate with your members. It's a win-win!
Prompted Donation Requests
What's This Recreation Software Feature?
In addition to program registrations and membership fees, many parks and registration organizations rely on donations from happy guests to maintain operations. From repairing facilities to hosting exciting new programming, donations are key to providing a top-notch experience for your park's guests!
Seek recreation management software that has donation solicitation features built directly into the solution. With these features, you can: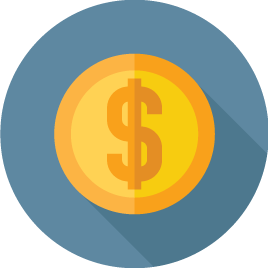 Share donation request prompts during the registration process
Create stand-alone donation web pages
Accept gifts from anonymous donors
Generate tax write-off documentation to share with donors
This way, you can build a culture of giving into your parks and recreation management efforts.
Why Are Donation Requests An Important Feature For Recreation Management Software?
Donations are essential to fund recreation facility management and host exciting, engaging programming. However, it's impossible to raise funds without asking for them!
Many of your park's guests may be unaware that your facilities rely on donations from individuals just like them to remain in operation. They'd likely be happy to give if asked to do so! With prompted donation requests, you can increase community support for your parks and recreation facilities.

Bonus: Learn more about CommunityPass!

CommunityPass is a leading recreation software provider that offers all 7 of these software features and more. With 15+ years of recreation experience, CommunityPass is the expert in offering a complete recreation software solution that will meet the needs of your organization.
With CommunityPass you will be able to easily process registrations and payments, create and scan membership ID cards, communicate with your members, create reports, and so much more. CommunityPass was designed by recreation professionals with you in mind, and has a customer support team that is second-to-none. Check out CommunityPass for a demo!
---
For more information about CommunityPass and recreation, check out these resources: