Sports League Fundraising: 4 Ways to Get to the Finish Line
| Written by
CommunityPass
|

Back
So many people have fond memories of playing in sports leagues when they were growing up. Whether they were in little league or swam in the community rec center, they look back on those times and smile. However, no child thinks about what, or who, supports their sports team financially — they just want to have fun with their friends!
But as a sports league manager, you may be overwhelmed with the responsibility of making sure these sports teams continue to offer the children of your community a fun, safe environment to grow up in and develop a love of athletics.
Fundraising for a community sports league is not an easy task. Sports league fundraising can be fraught with dead-ends, hiccups, obstacles, and frustration. But it doesn't have to be.
You should be able to manage your sports league easily, and effectively fundraise without heaping a mountain of stress onto your plate.
Don't let fundraising be something you dread — or something you ignore. Not only can fundraising for your sports league be enjoyable for you and your supporters, but it can also bring your community closer together.
As you think of ways to reach your fundraising goal, you may want to:
Organize an athletic shoe drive fundraiser.

Utilize league management software.

Engage with your community.

Encourage team spirit.
Effective fundraising will enable your sports league to provide activities for your community. So, let's dive in and get you prepared to tackle a new fundraising campaign!

1. Organize an athletic shoe drive fundraiser.
Fundraising doesn't have to be boring or stressful for members of your sports league. You can raise all the money you need for your league in a fun and easy way, without the stress that generally accompanies fundraising. The best way to do this is to host an athletic shoe drive fundraiser
Athletic shoe drive fundraisers are simple and easy for any type of organization to complete, and at least you already know your audience values a good sneaker! Sneakers4Funds' unique program, Sneakers For Good, is simple and easy to execute:
Step 1: Collect gently worn, used, and new sneakers and running shoes from your community.
Encourage your team and sports community to donate their previous athletic shoes. Many people will surely have sneakers that are of no use to them lying around their house and will be more than willing to donate them to a good cause.
Remind your community that an athletic shoe drive fundraiser helps your sports league continue to operate. However, the benefits do not stop there! The Sneakers For Good fundraiser also provides small business owners in developing countries the resources to sustain their business and help individuals gain access to much-needed pairs of sneakers.
Step 2: Fill a prepaid shipping bag with the collected sneakers.
You will be provided a prepaid shipping bag for you to fill with roughly 15-20 pairs of sneakers. Each pair of sneakers must have their laces tied or rubber-banded together to ensure the pairs are easily matched.
Step 3: Ship your bag from the nearest UPS store.
It really is as easy as it sounds. Just head to your nearest UPS store and ship the bag free of charge. Now, the shoes are on their way to be repurposed, and your work is done!
Step 4: Collect your check!
The amount of money you receive is dependent on how many sneakers you collect from your sports community — so, make sure you promote your running shoe drive fundraiser!
An athletic shoe drive fundraiser is the best and easiest way to bring your community together in support of your sports league. You can incorporate this fundraiser into any event that you host. You can even collect the sneakers at your sporting events!
If you want to read more about sports fundraising ideas, check out this guide.

2. Utilize league management software.
Fundraising may feel like juggling a million different tasks while running a marathon, but it can be easy with the help of a well-organized team. You need to utilize a good sports league management software to efficiently manage your sports league's operations and ensure you are as prepared as you can be to plan and execute your fundraising strategy.
However, by now you may be wondering: how do I know what to look for in sports league management software?
Luckily, this is not a difficult question to answer. You want your fundraising and league management process to be simple, easy, and quick. Quality software is your biggest asset in making this happen. All you need to do is think about what would make your life easier.
You may want to consider software that has a robust set of tools, including:
Online registration.

Make sure parents can register their children for the season from the comfort of their own device.

Facility management and rental.

Say goodbye to the days of juggling paperwork to make sure fields and gyms don't get overbooked, and say hello to digital facility management and rental processing.

Payment processing.

Sports league software should enable

your players and their families to easily pay all participation fees on a public site. Make sure this software accepts all forms of online payment (credit, debit, and e-check) and is PCI compliant.

League, division, and team creation.

Divide the available players into the perfect leagues, divisions, and teams, to ensure everyone is matched based on age, experience, and preference.

Player profile building.

View your team players and design your lineup for the perfect roster! You can even include player photos.

Customizable digital forms.

Gather all the information you need to manage your league without the hassle of paperwork! It could include allergy and medical information, emergency contacts, waivers, uniform sizes, and experience levels.

Marketing and communications.

Text and email messaging capabilities will enable you to communicate with other league members and better connect with your team. With these tools, you will be able to maintain contact with your league and get to know who you are marketing your fundraiser to and how to best appeal to them.
Sports league management software will enable you to know your league and your community inside and out while also providing an easy and efficient way to manage your league's operations. This software is essential as you plan and execute a fundraising strategy.

3. Engage with your community.
There are so many ways for you to fundraise. You could do a digital fundraising campaign, or have your players sell merchandise to boost your revenue, but the absolute best way of fundraising for a sports league is to bring your community together for an event.
Your sports league provides the younger members of your community a fun and healthy outlet for their energy. Your players get to be active and hang out with their friends, all while honing an athletic skill. Why not provide an opportunity for all community members to get involved?
Consider fundraising ideas for a community walk or run that could get people of all ages active and bring out more support for your sports league. It could include:
Hosting a walkathon.

Planning a mud race.

Constructing an obstacle course.

Coordinating a 5K or 10K.

Supporting a community field day.
These events will simultaneously bring people of all ages together in support of your sports league, but they also all maintain an underlying theme of physical activity. You want your community to see and understand the value of physical activity so that they feel inspired to support your efforts to provide opportunities for these activities.
Your community's sincere belief in the importance of physical activities and sports will likely lead to prolonged support of your sports league in a way that many other fundraising strategies do not.
Remember, these events also provide excellent opportunities to incorporate an athletic shoe drive fundraiser. You can easily collect gently worn, used, and new sneakers and running shoes at these events to provide an extra boost to your revenue, maximizing the impact of your fundraising.

4. Encourage team spirit.
Your sports league should be a source of joy for your community members, and you should provide easy ways for community members to register for recreational activities and participate fully in supporting the league.
People love to see the smiles on your players' faces as they do something they love. Your community will want to support your league if they believe that it is having a real impact on the lives of your community's youth.
There is something truly amazing in witnessing someone doing something they love, especially when it is evident that they enjoy others with whom they are doing it. The camaraderie and team spirit that is often so evident in the attitudes of sports players will be an incredible asset to your fundraising strategy.
You also want your players to fundraise as a group, so an instilled sense of team spirit is essential. Check out some of Bonfire's top fundraising ideas for teams for more ways to achieve your fundraising goal together.
If your players work together and maintain their love for the activities you provide, then your fundraising should go off without a hitch.
---
Your sports league is an integral part of your community and deserves to have a successful fundraising campaign. However, this is not always easy to accomplish. With these 4 tips and tricks, you should be able to organize, execute, and enjoy an awesome fundraising campaign!
---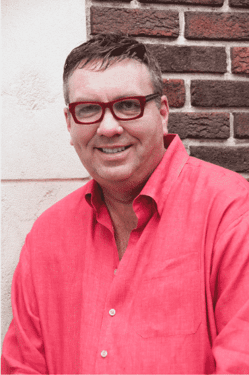 This content was contributed by Wayne Elsey.
Wayne Elsey is the founder and CEO of Elsey Enterprises (EE) and a member of the Forbes Business Development Council. Among his various independent brands, he is also the founder and CEO of Sneakers4Funds, which is a social enterprise that helps schools, churches, nonprofits, individuals and other organizations raise funds while helping to support micro-enterprise (small business) opportunities in developing nations.