School Software: Essential Tools Your School Program Needs
| Written by
CommunityPass
|

Back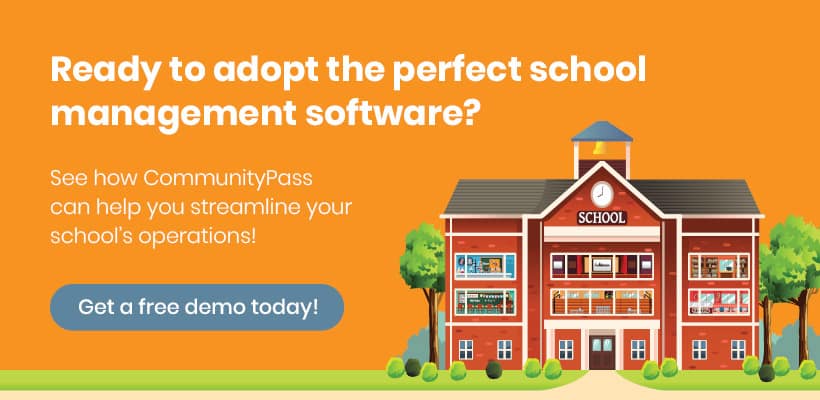 Every year, schools spend time, energy, and resources on tedious administrative tasks that must be done in order to ensure the school's success. These tasks cannot be ignored, but that doesn't mean your school should resign itself to allowing important tasks to overwhelm the administrative team.
School program management software has the potential to streamline the management of your school-based programs and simplify payment collection. Programs that benefit by adopting school software include before and afterschool programs, enrichment classes, adult and community school programs, and so many more.
This post will answer many of your burning questions about school software, starting with the basics and then diving into all the nitty-gritty details that you need to know.
When researching new school software, you should ask yourself the following questions:
Now, without further ado, let's get you the answers you need about school program management software!

---

What is school management software?
School management software is a digital tool used to facilitate efficient, paperless school program management. School management software reduces the amount of time your team spends on administrative tasks, and helps your school stay organized and effective, no matter how many programs it offers.
As your school's offerings and programs increase, it is easy to become overwhelmed with paperwork. School management software takes some of the weight off of your shoulders by offering tools that will help you effectively run each program.
When looking for a new software solution for your school, make sure you understand the difference between school management software (SMS) and a student information system (SIS). Whereas an SIS houses and organizes your student data to help you maintain student records, an SMS enables your schools to manage school programs and streamline administrative functions outside of the classroom.
Different management tools will satisfy the various software needs of schools, so ensure you find the right fit for your school.

Why do I need school registration software to manage my school's programs?
Schools offer communities so much more than a typical academic day for kids. On top of the excellent academic experience that kids receive, schools also push themselves to provide extra-curricular programs, such as summer school and camps, additional enrichment courses, and adult community classes.
These programs are integral parts of a school's involvement with the community and deserve to be executed with ease. However, with these programs inevitably comes the complicated task of sorting and managing your:
Athletic and club fees

Laptop fees

Trips and events

Kindergarten extension programs

Adult and Community School programs

Summer School & Camp registration

And so many more!
Your school's administrative team could easily become overwhelmed with the sheer volume of tasks looming over them, but with the right school management software, these programs can easily be managed. Your administration team will love incorporating the software platform into their daily routine while community members will be excited by the ease of registration and payment with an online tool.

For administrators:
Planning, organizing, executing, and managing your community school's programs occupies an enormous amount of your administrative team's time. But, when you are managing such a large scale organization, like a school, you need to do everything in your power to streamline the process.
Software platforms, like CommunityPass, provide a centralized database that is updated in real-time as parents update their account information. With this tool, administrators will never have to worry about bouncing between different information sources or wait for updated information to load.
Let your administrative team take advantage of automatically updated waitlists and completely customizable registration forms. This will ensure that you are capturing all the information you need during the registration process, and that there are no complications with getting students into classes and programs.
Your administrative team will enjoy benefits, such as:
Decreased printing and postage costs.

Minimized number of calls required to register the public, answer questions, and correct errors.

Operating a scalable e-commerce infrastructure without increasing hardware.

Reduced IT support costs with cloud-based software.

Eliminated time-consuming administrative tasks and payment management.
Don't hold your school back with these administrative roadblocks. School program management software will propel your school forward so that you can manage all of your programs without overloading your administrative staff.
For community members:
Incorporating software into your school may intuitively have more benefits for your administrative team, but your community members will certainly also benefit from the easy accessibility of your program catalog, online registration and payment.
With the right software tool, your school will be able to offer community members:
Easy program registration and payment.

Your community members will be able to easily navigate your cloud-based course catalog to find courses that interest them. With a traditional retail shopping-style interface, this tool should enable parents to enjoy the convenience of registering and paying online. Don't forget this tool must allow its users to update account information, view and pay balances, view messages and registration information all in one centralized registration tool!

Before and Afterschool tools.

This type of school program often turns into a hassle to manage for administrators and parents alike. The best software tools will offer flexible scheduling with options to make changes, customized pricing structures, and multiple payment options including automated payments.
Your programs will become streamlined for optimal administrator and community member usage when you integrate quality school management software into your school's program administration.

What features should I look for in school payment software?
While it seems clear that school management software is undoubtedly valuable for your school's programs, there are certain software tools within your platform that you need to be extremely particular about, primarily the school payment software solution.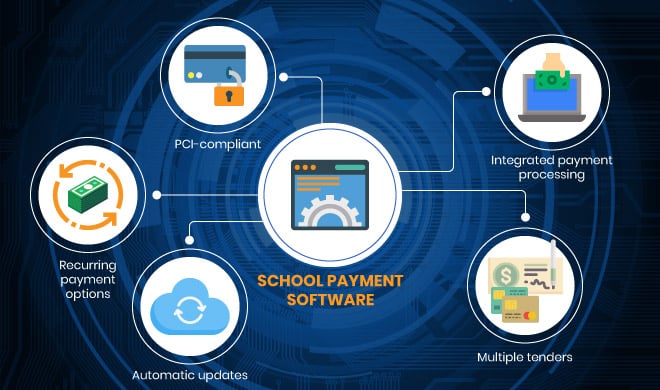 Not all school payment software is created equal. The software platform that you choose should have an integrated school payment software solution. You should be on the lookout for essential features, including:
Fully integrated payment processing.

Your payment processor should allow payments, refunds, voids, and chargebacks and include client support, if needed.

Multiple tender processing capabilities.

This tool should accept all credit cards and e-Checks and be capable of making 24-hour deposits.

Auto updates for expired cards.

Have a system that automatically corrects out of date card information with the new, valid information.

Recurring secure payment collection.

Allow parents to set up recurring payments by safely storing their card information in your school payment software.

PCI-compliant.

This is the best measure of card information security. In order to be classified as secure, make sure your software meets this security standard.
Reporting is key! You should be able to view, download, print, and email monthly statements with ease and efficiency. With this built-in console you will have access to your payment processing information at their fingertips.
How can my school software keep my school programs and camps safe?
As part of the school program and camp administration team, you understand the value of security—both physically and digitally. Because your staff works closely with the community, especially its children, safety and security cannot be undervalued.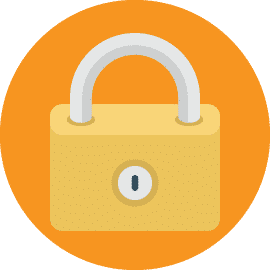 To keep your program physically safe, you need a software solution like CommunityPass' Digital Attendance tracker for your before and afterschool programs. Compatible with any tablet, a digital attendance tracker will enable you to assure parents that your programs are safe with key features like:
Digital sign-in and sign-out.

The software's mobile-responsive interface will employ digital signature authorization and photo identification to pick up and drop off children.

Smart sign-in sheets.

These sheets will indicate which students are expected where and when throughout the duration of your program.

Emergency contact information.

Staff will be able to securely access emergency contact information in a timely and efficient manner.
However, keeping your students' safe with the digital attendance tracking software tool is only half the battle. You should also be sure to look at the benefits of digital security, such as:
Reducing the risk of losing cash or checks if your payments are made online.

Limiting the impact of human error.
You will never have to sort through your individualized spreadsheets or flip through huge stacks of paper, hoping everything stays organized, ever again!

How can school management software increase communication efficiency and marketing efforts?
Communication is essential for the success of any great effort. However, as is the case with many things, efficient communication is easier said than done. With school program management software, administrators can communicate easily with parents, attendees of certain classes and programs, etc.
The right school software will enable you to create emails and texts as alerts, reminders, or even a seamless addition to your marketing plan. You'll be able to market your annual fundraising events or the registration dates for summer school programs with automatic or scheduled email delivery. This makes planning your communication efforts so much easier!
When you are strategizing your communication efforts, you should keep in mind the importance of targeting messaging. While your software should, of course, provide options for mass emails, you should also be allowed to select a targeted audience. Narrow down your audience by choosing recipients from a specific program or filter your list by set criteria, such as grade or registration status.
Don't forget to ensure your emails can be personalized by:
Adding attachments.

Editing your sender and reply addresses.

Sending a text in conjunction.

Inserting the family's name.
These personalized email features will help boost your open rates, which you can track with your software to ensure you are effective in your communication and marketing strategies.

What integrations should my school software be capable of?
Even though your school management software is markedly distinct from your SIS, that does not mean that they cannot work together to ensure you're able to properly manage your school's programs. The most important integration your SMS can have is with your SIS.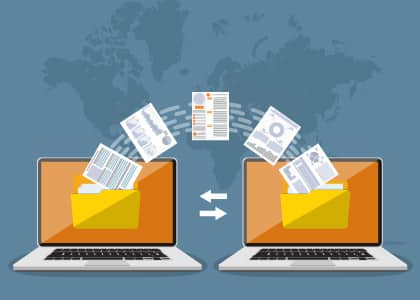 Leverage your SIS by integrating it directly with your SMS. With this capability, you won't have to worry about losing or having to manually transfer your student data from one software platform to another. All the effort that your administrative staff would have spent on manual data entry and transferring records can now be devoted to other important work.
Your administrative team will be able to streamline their operations by automating student uploads from your SIS.
Integrating your two major school software platforms, your SIS and SMS, will enable your staff to:
Authenticate student IDs when students register for internal programs.

Retrieve all student profile data.

Update registration mid-year and automatically remove students who have left the school or the program.

Ensure families registering for programs live in the approved school district.

Export their data from the SMS to SIS with nightly reports.
Your school management software should be easy-to-use and not cause any extra headaches for your administrative staff. Integrating your school's management software with its student information system will ensure that your administrative operations run smoothly and efficiently.
How can I use my school management software to raise funds for my school?
Does your administrative staff and PTA board want to use school management software to kickstart its fundraising efforts? Your school's fundraising strategy is of the utmost importance as it allows your school to support the programs, activities, and courses that the community loves and needs.
Your school management software has the potential to make fundraising easier and a seamless extension from your other administrative duties.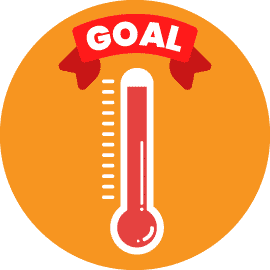 You can raise money in a variety of ways, depending on the most effective method for your community, including:
Selling tickets for events.

Selling branded merchandise through your site.

Enabling the community to add a donation to their program registration from the comfort of their own devices.
However, you may be thinking, why should I use software tools when we have made it this far without them?
Don't waste your team's valuable time and other resources on fundraising efforts when a school software tool could easily lighten your load. A good fundraising tool within your school software can:
Ensure the security of online donations.

Allow administrators to have constant access to fund tracking from any computer.

Compare funds raised to previously determined projections or goals.

Integrate with your existing e-commerce system.

Track and report your fundraising activity.
Don't let your school's fundraising efforts be held back. Your school deserves to be able to host programs for your community to enjoy and this can be best accomplished with school management software that includes essential fundraising features.

How do I know which school software is best for my needs?
Deciding that you need to adopt school program management software is only the first step toward streamlining your school administration's operations. You must also choose which software platform is best for your specific needs.
Try to make the best possible decision for your school and find a comprehensive software that provides most, if not all, of the tools you will need to use in one place.
CommunityPass offers comprehensive software solutions for all of your needs. By providing district-wide management for your fee-based registrations and payments, CommunityPass can help your school reach its maximum efficiency and free up your administrators to focus on the big picture of your school's future.
---
School management software will enable your school to streamline all of its operations and operate to the best of its abilities. When looking to adopt new software for your school, make sure you look for the most comprehensive platform available that will integrate with your existing systems to create the perfect management experience.
Additional resources for school software
Top 25 PTA Fundraising Ideas.

Looking for ways to raise money so your school can adopt school software? Check out this list of fundraising ideas for PTAs!